I've been sending pictures to my family and friends every Friday as part of Photo Friday for the last 5 months. I missed a few weeks in there in a row, but for the most part, I've done several pictures every week. I put a little update on my family, what we've been up to, and just typical daily stuff in the Wittmann abode. Mike said "That's called blogging."
Sure.
So, now I am actually blogging, even if it's just for Photo Friday.
But you never know, so stay tuned.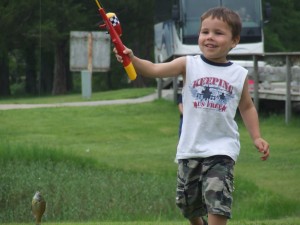 Pete's Great Grandpa caught a fish and put it on Pete's line, then threw the line back into the water. A few minutes later, he told Pete that he had a fish.
Pete never knew the difference.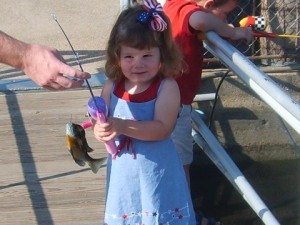 Elsie's very first fish. Once she had reeled it in, she thought it was gross. That's my girl. Note the angler's accessories. You can never be too overdressed for fishing off the docks at Windermere.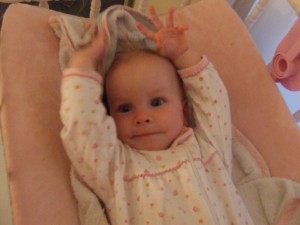 Tess is now doing "So Big" on command. She mostly does it for her Daddy's attention. It works 60% of the time, every time.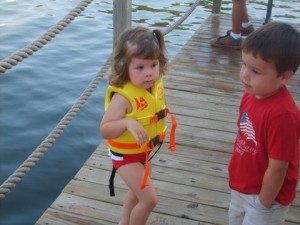 Elsie was just standing there, posing for Pete, trying to talk him into going out into the lake with her and her Daddy. Pete wouldn't have anything to do with it.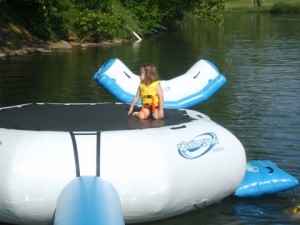 Elsie on the Aqua Jumps. This is right before she started freaking out about the fish in the water. Then Mike pushed encouraged her down the water slide into the lake. Yuck.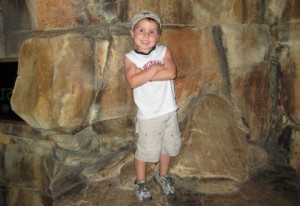 This is my little rock standing on a big rock in the Lied Jungle at the Omaha Zoo. This just exemplifies his personality right now.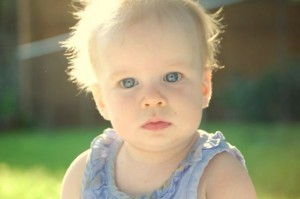 My sister took this picture with her Fancy Dancy camera when she was up here a few weeks ago. I just LOVE it. Also, Tess looks a bit like an ostrich.